Bison Announcements - Home of the Fightin' Bison
29 days ago
South High School
Our Mission:
South High School is an innovative, student-centered, community working to guarantee student learning.

Our Vision:

The vision at South High School is to achieve a 100% graduation rate.
2020-2021 Registration

It is important to complete the registration process during this time to ensure enrollment in your attendance area school. Parents/guardians who have completed registration, with the exception of students on boundary waivers, will receive notification of their child's school placement for 2020–2021 school year sometime early June. Boundary waivers may be submitted during the online registration dates. Students with boundary waivers will be notified after August 14, 2020.
Due to COVID-19 and social distancing procedures, address verification for currently enrolled students is postponed until August 6th.
Students Currently Enrolled in LCSD #1
Families with students enrolled in Laramie County School District 1 schools will complete online registration using their Infinite Campus Portal account and register their child(s) at their attendance area school.
If you do not remember your username or password please contact the service desk at 307-771-2242
If you need computer to complete the online you need to call South High School to make an appointment

Due to COVID-19 and social distancing procedures, address verification for currently enrolled students is postponed until August 4th & 5th or you can email copy of electric bill, mortgage/rent agreement to colleen.westerdahl@laramie1.org or sharon.emerson@laramie1.org
South High Technology
If you have questions or concerns regarding access to LCSD1 or South High technology please go to https://www.laramie1.org/help-b838b19 or click on the pink "Request Help With LCSD1 Technology Link", or you can call the service desk at 307-771-2242. This would be for Canvas, Infinite Campus, and Remind.

Stay Safe!

We Hope To See You Soon!!





South High School is Closed

Until Further Notice Due to COVID-19

Public access to offices is 8:00 AM - Noon by appointment only.

Please watch for messages through the SHS website and the District website.
.
Photo ID Verification
Photo IDs and School Visitation-
Please remember that all visitors to LCSD #1 schools are required to have photo identification every time they visit a school. LCSD #1 schools utilize a visitor software system called RAPTOR. All visitors will need to present their state ID at the main office, have the ID scanned into RAPTOR and then wear an orange visitors lanyard. You will check out of the school the same way in the main office.
Deliveries
Deliveries to students are discouraged. Class instructional time will not be interrupted for the delivery of lunches, snacks, gifts, flowers, etc. Lunch deliveries will only be accepted from 11:00am - 1:15pm.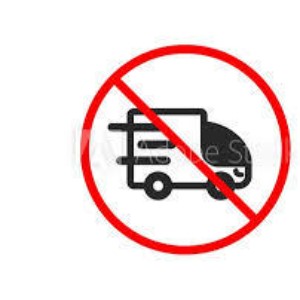 Calling In for Your Students
Appointments or Out for the Day
When calling your student in sick or for a Blue Pass for your student to leave school for an appointment, please call at least 30 minutes before your child needs to leave the school to give time for the pass to be written and delivered to your child. To reach the attendance offices, please call the below numbers.
Last Names A - K: Please call 307-771-2446
Last Names L - Z: Please call 307-771-2448
LCSD1 Safe & Drug Free Department
The LCSD1 Safe & Drug Free Schools Department offers research-based programs and services to change student's attitudes towards drugs and violence, bullying prevention, suicide prevention as well as improve healthy development and enhance a healthy, safe school climate. During our remote learning period, if need any information or assistance about any of our Safe & Drug Free Schools and Communities programs, please call Toni Hatfield at 307-631-2812 or contact your school principal.

For information on all South High activities please go to the following web site:
Traci Friess Scholarship Fund
Mail To: Northwestern Mutual Investment Services
707 17th Street, #3700
Denver, CO 80202
Please make checks payable to: Pershing LLC (Memo line: FBO Traci Friess Scholarship Fund)
Can't think of a better way of honoring Traci then enabling her legacy to live on through the many students' lives she has touched. Thank you for all your help and prayers.