Bison ANNOUNCEMENTS
4 days ago
Home of the Fightin' Bison

For information on all South High activities please go to the following web site:
Winter Vacation December 21st-January 1st.
Have a wonderful and safe Holiday
Winter Tutoring at South High School
December 28th and 29th 9am-12 Students should have work with them, teachers will be here to help
January 19th-no school
End of 1st Semester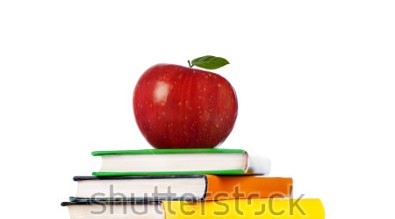 Thanksgiving Vacation November 22-24th
No School
November 23rd at 8:00am
South High School
Click on the turkey stampede to register

We are using the SchoolWay App to keep you involved in what is going on at our school. SchoolWay is available FREE for Apple or Android devices in the app stores. Search for SchoolWay and download, then follow our school. More information may be found at www.myschoolway.com/LCSD1.
Traci Friess Scholarship Fund
Please make checks payable to: Pershing LLC

Memo line: FBO Traci Friess Scholarship Fund
Mail to:

Northwestern Mutual Investment Services

707 17th St. #3700
Denver, CO 80202

Can't think of a better way of honoring Traci then enabling her legacy to live on through the many students' lives she has touched. Thank you for all your help and prayers.

Parent advisory - Monday, January 8th @ 6:00PM

Come here about all the great things happening at South
PRINCIPAL'S PAGE
about 1 year ago
What makes south special?

The South High school community is strong because we are committed to challenging and supporting each student in their educational journey. We offer a comprehensive course of study including a broad array of Advanced Placement (AP) and Concurrent Enrollment classes, diverse elective programs including technology and the arts, and a state-of-the art school facility.
ELO (Extended Learning Opportunity)

Built into our class schedule, ELO is a time when students can meet with their teachers to get extra help on classwork or homework.
Concurrent Enrollment courses

In cooperation with Laramie County Community College (LCCC) and Sheridan College, south High School offers courses that allow for concurrent enrollment college credit. Students who successfully complete concurrent enrollment courses earn high school credit and college credit while attending South High School. Students can also take approved dual credit courses at no charge at LCCC that will be recorded on both their high school transcript and college transcript.
Advanced placement (ap)

At South High School we understand the importance of AP classes to prepare students for college and career readiness. We offer a rigorous course of study including many different AP classes: Studio Art 3-D, 2-D and Drawing, Spanish, English Literature & Composition, English Language, Statistics, Calculus AB & BC, Biology, Physics, Environmental Science, US History, Government & Politics, World Geography, Human Geography, Macroeconomics, World History, Psychology, and Music Theory. Why do AP? Extensive Recognition AP is recognized by approx. 3,400 American colleges and universities, which grant credit, advanced placement, or both for AP courses and exam grades. Colleges and universities understand the value of AP for preparing students to succeed in rigorous university courses. Access and Equity AP promotes open access to students who may excel in only one or two academic disciplines. The AP Program is designed to give all students an opportunity to challenge themselves with a rigorous academic experience.
Attendance Offices
9 months ago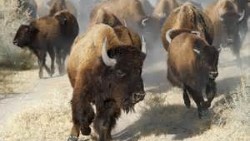 Social Media

Bison Athletics

Bison Activities

Bison Gear

Bison Online Newspaper