Bison Announcements - Home of the Fightin' Bison
South High School
Our Mission:
South High School is an innovative, student-centered, community working to guarantee student learning.

Our Vision:

The vision at South High School is to achieve a 100% graduation rate.
I-Pad Release Information



Visitors



Visitor access to South will be limited at this time. Please call ahead to schedule an appointment if needed. All visitors are required to wear face coverings while on school property, as well as a temperature check when entering the building.
If you do visit you will be required to check-in to the main office and provide a valid government issued ID card (driver's license, military ID, etc.) Due to updates to the security system all new and previous visitors will be required to have their ID scanned.

Deliveries
We will not accept any deliveries due to COVID 19 pandemic. No deliveries will be allowed for lunches, gifts, flowers, etc. Please have students be prepared and responsible for their school day, by bringing school work, PE items, athletic items, lunch, etc.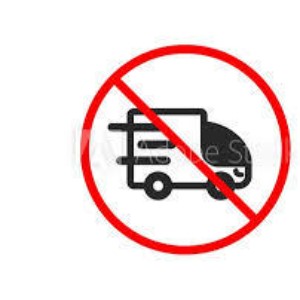 Calling In for Your Students
Appointments or Out for the Day
When calling in to excuse your student to leave school for an appointment, please call at least 30 minutes before your child needs to leave the school. This will allow time for the pass to be written and be delivered to your child.

Please call the appropriate attendance offices at the below number:

Last Names A - K: Please call 307-771-2446
Last Names L - Z: Please call 307-771-2448






All Students and adults will be required to wear a face mask while on South property

South High Re-opening Plan
Upcoming Events at South
September 24th- State Tennis

September 25th-Football 6:00pm, State Tennis

September 26th-Volleyball 10:00am
October 1st- Volleyball 4:00pm
October 6th- Volleyball 4:00pm
October 9th- Girls Swimming 2:00pm
October 9th- Football 6:00pm
October 10th- Volleyball 10:00am
October 12th- Volleyball 4:00pm
October 13th- Picture Re-takes
October 16th- Girls Swimming 4:00pm
October 17th- Football 11:00am
October 22nd- Volleyball 4:00pm
October 23rd- Girls Swimming TBD
October 23rd- Football 6:00pm
October 24th- Girls Swimming TBD

Photo ID Verification
Photo IDs and School Visitation-
Please remember that all visitors to LCSD #1 schools are required to have photo identification every time they visit a school. LCSD #1 schools utilize a visitor software system called RAPTOR. All visitors will need to present their state ID at the main office, have the ID scanned into RAPTOR and then wear an orange visitors lanyard. You will check out of the school the same way in the main office.
For information on all South High activities please go to the following web site:
Traci Friess Scholarship Fund
Mail To: Northwestern Mutual Investment Services
707 17th Street, #3700
Denver, CO 80202
Please make checks payable to: Pershing LLC (Memo line: FBO Traci Friess Scholarship Fund)
Can't think of a better way of honoring Traci then enabling her legacy to live on through the many students' lives she has touched. Thank you for all your help and prayers.